The Horse Improvised Music Club was established in March 2012, when it held a series of gigs at The Horse pub in Waterloo, London SE1. The club is organised by Adam Bohman, Sue lynch and Hutch Demouilpied, who are all musicians on the London Improvised Music Scene.
The Horse Improvised Music Club, ran twice monthly concerts at The Horse Pub and other venues local to Waterloo. In December 2014, the club relocated to IKlectik Art lab local to Waterloo. Since then we have had worked in partnership with IKlectik Art lab.
Since 2012 we have programmed over 200 performers both from the UK and abroad .The Club places a strong emphasis on programming established performers alongside new musicians. A broad style of improvising, including conventional instruments, sound art, performance, electronics and poetry are promoted and so within an evening we present a wide spectrum of musical improvising styles.
Now available  – The Horse Box Vol 1.
A 71 min compilation of a selection of live performances
recorded at the Horse Club during 2016.
Available from Bandcamp or in hard copy at club nights,
https://iklectik.bandcamp.com/album/horse-box-vol-1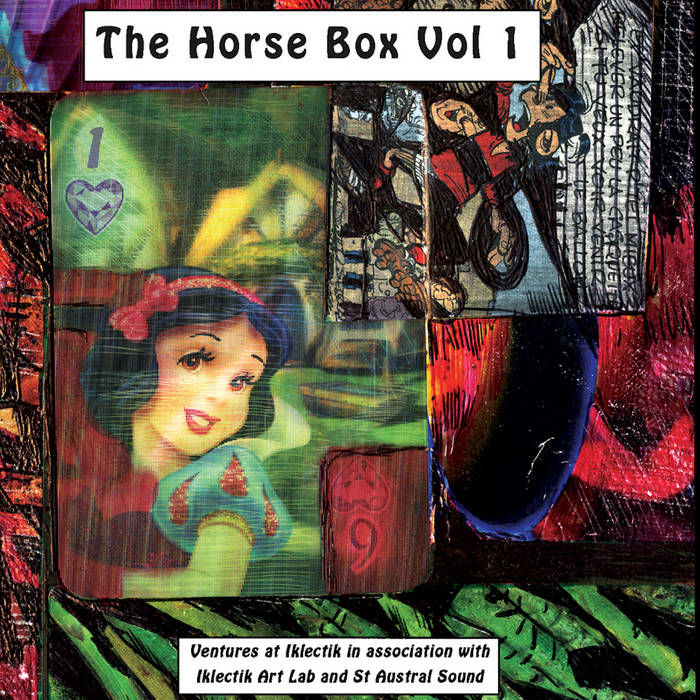 In 2017 we produced our first compilation CD,entitled The Horse Box 1 ,taken from recordings from our concerts during 2016 – 17. These recordings were compiled by recording engineer Jeff Ardron.
Films of performances can be seen on our Vimeo Horse Improv Club site.
http://vimeo.com/horseimprovclub